About Us
Corporate information:
Mastermind Circles
c/o Higher Awareness. Inc.
#108, 11215 Jasper Ave., Edmonton, AB, Canada T5K 0L5
Phone: 1-780-462-2167 or
Toll free in N.A. 1-844-828-0740 Mountain (GMT-7)
website: https://mastermindcircles.com
Meet Your Mastermind Facilitators:
Tara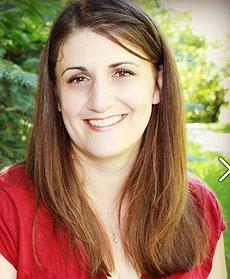 Tara Leske is a Success Coach who strives to 'Transform Goals into Success'. Tara is a Coach Member of the International Coach Federation (ICF) and an Erickson International Alumni and uses her skills along with her experiences within the MasterMind Circle groups.
Tara helps professionals understand their target market, leadership skills, and how to maximize their growth. She helps individuals with personal development, work/life balance, and overall well-being. Her specialties are goal setting, building relationships, and personal development.
Within the MasterMind Circle, Tara is known for her questions that create thought, empowerment, and discussion. She is an attentive and caring coach who provides support, encouragement, and the right tools. This helps participants find more motivation, inspiration, and confidence to achieve success.
She brings caring and nurturing mannerisms and a positive attitude to every discussion. Tara's philosophy is that 'Everything is a learning experience', she will encourage your progress while challenging you to look at other perspectives.
Her assortment of knowledge & experience, skills & tools, and positive attitude will support and empower you through your journey. Tara looks forward to meeting you and helping you develop your strengths, diminish your weaknesses, and succeed in various areas of your personal and professional life!
Click here to email Tara directly.
John
For over 25 years, John has been learning and applying intuition and creativity processes in his personal life and his design, manufacturing, marketing, sales, teaching and entrepreneurship endeavours. In that time he worked with or led over 100 teams to create, develop and market new products and services or just for mutual growth. Some of John's most significant accomplishments occurred when he was in a powerful mastermind group. Every person attained miracles beyond their dreams - raising 7 million dollars for 2 participants, new carers and jobs, finding a soul mate and many more miracles.
John is deeply committed to helping people to change and grow. He enjoys empowering others to trust themselves and use their own natural thinking and intuition abilities so they can get out of their ruts and lead more meaningful and joyful lives.
As a certified Journaling facilitator and Spiritual Life Coach he has created a large tool box for personal growth tools that he draws upon to support fellow masterminders. In his 16 year personal growth business at HigherAwareness.com he has written 13 e-books and created 18 email programs that he also draws upon to support others.
John always has an abundance of great ideas and perspectives to support his mastermind circles. He believes we each have the answers to the questions of our life inside of us. We need only learn how to draw them out.
John's personal interests are cooking, nature, walking, dancing, meditating and learning.
Click here to email John directly.
Your name could be here. Email john@higherawareness.com for more details.